Team French Bike Tours
Our office is affiliated with Dutch Bike Tours since 2017. Our French team is full of energy & ideas. We have started with several trips, but aim to have an even more varied choice in the years to follow. As we are a multinational team we will be able to assist you in French, English & Dutch. We want to give you the best active holiday experience in La Douce France!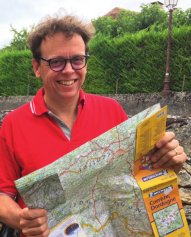 Arjan Capelle
It's no coincidence that since 17 years I live in the most visited country of the world. The diversity of the country, its cultural heritage, the gastronomical delights and its proud habitants make me feel so much at home. As an hotelier by schooling and trade I tried to give all this to my guests, but as part of the S-Cape Travel team I can finally let you discover so much more: France has it all!
Adrien Cottereau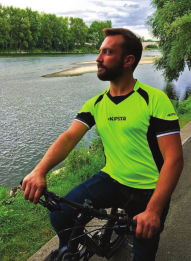 I grew up in the center of France and I had the chance to travel a lot with my family to unforgettable places all over France, from Brittany to Provence, Alsace to South West. After Tourism studies, my taste for travel push me up to discover a part of the world during 5 years, often on foot and by bike : Asia, Australia, Central America and Canada where I worked in cycling holidays production. I came back few years ago, because I missed France so much, its landscapes, its riche cultural heritage, its exceptional culinary tradition and of course its wonderful roads for cycling : in one country you have all what you need!
Mathilde Calès
Born and raised in South West of France, one of my passions in life is to share the beauty of my country and how much the life is sweeter here.
As many French, during my youth holidays we travelled everywhere in my own country, and I would like to say that I can tell you anything about it, but that's the thing with France… there are always other beautiful places still to be discovered, as well as beautiful people, and obviously cheese and wine! I would like to share the beautiful places in France we've discovered with you.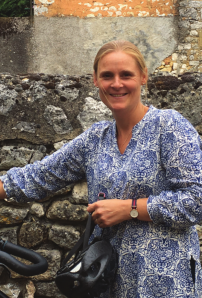 Marije Capelle
After lots of travelling and living abroad with my parents during my youth, I became addicted to travelling and discovering new places. When I met my future husband, we decided to live & work in France. Being hotelier, we have since welcomed many active walking & cycling clients. We've started a new adventure being part of S-Cape and have the chance to develop holidays and share the best places with you. France is a very varied country, with beautiful landscapes and not to forget amazing food & wines! I now understand why French habitants tend to travel in their own country. So many lovely areas to explore. I would love to share my passion for France.